8ft x 8ft Pink rose wall rental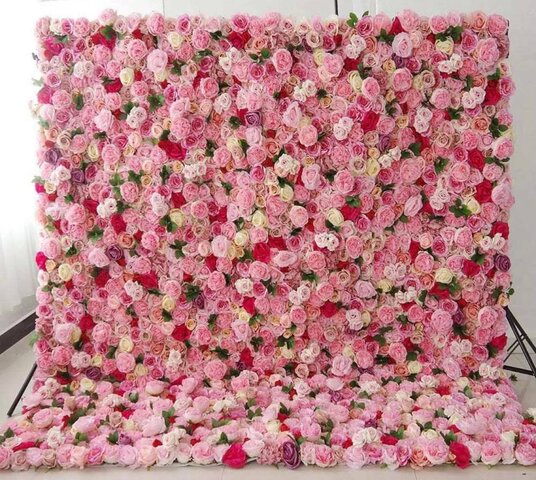 Description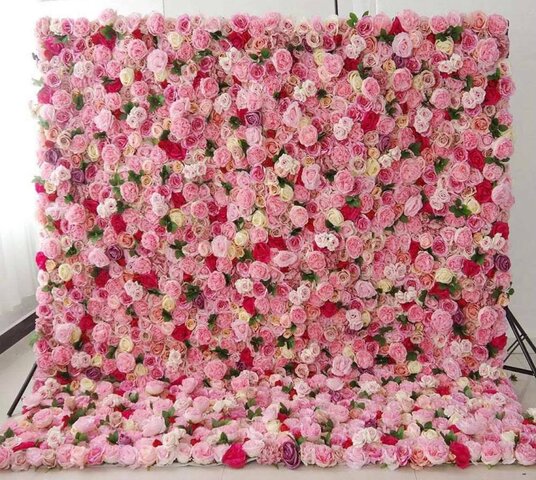 Pink roses are a symbol of love, affection, and gratitude. And that is exactly what Party Booth's Dallas Pink Rose Flower Wall provides. Our 8ft x 8ft pink rose flower wall rental gives off strong vibes of romance and femininity. The soft pink tones and delicate petals create a feminine and inviting atmosphere that your guests will adore. Whether it's a bridal shower or a milestone birthday, this flower wall will bring a sense of warmth and love to your event.Standing next to the flower wall, you'll be mesmerized by the delicate beauty of each perfectly formed petal. The soft pink color elicits tenderness and warmth, making it the perfect setting for capturing memories that will last a lifetime. Whether it's your anniversary or a memorable bridal shower, the flower wall will add a touch of love and happiness to every shot.And if that isn't enough, the flower wall can be adorned with custom neon signs to further reflect the special day's theme. They can be added as an extra for just $65.You can accessorize your flower wall rentals with the following signs:
Pink Rose Wall Rental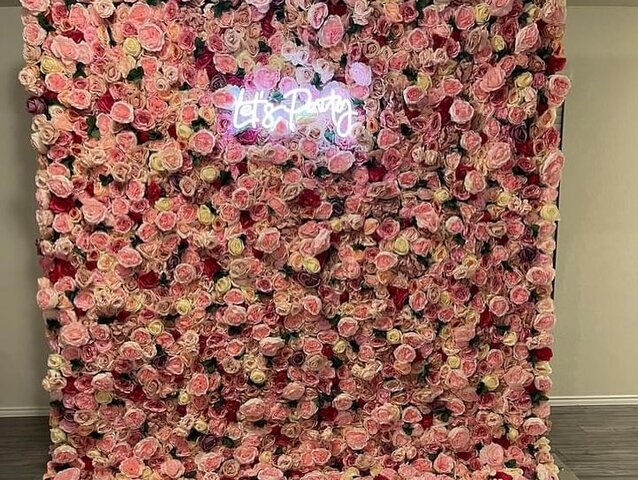 Mr & Mrs

Happy birthday

Will You Marry Me

Miss Quince

Bride To Be

Better Together

Congrats Grad

You're Like Really

Pretty Let's Party
The elegant combination of delicate petals, soft pink color, and custom neon signs create an unforgettable atmosphere that can be eternalized in each photo you take.